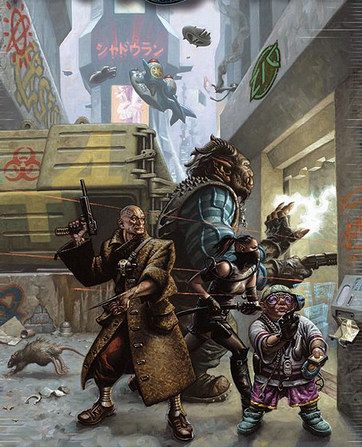 Cette partie du site est consacrée à Shadowrun 4. Des aides de jeu seront ajoutées irrégulièrement, n'hésitez pas à consulter l'actualité du site.
La version française de Shadowrun est de Black Book Editions (BBE).
WizKids LLC has sole ownership of the names, logo, artwork, marks, photographs, sounds, audio, video and/or any proprietary material used in connection with the game Shadowrun. WizKids LLC has granted permission to http://www.archaos-jdr.fr/ to use such names, logos, artwork, marks and/or any written materials for promotional and informational purposes on its website but does not endorse, and is not affiliated with, in any official capacity whatsoever.
Le dernier errata VF est dispo chez Black Book Editions.
La version 1.5 de l'errata VO est disponible sur le site officiel de Shadowrun.
Pensez à participer à l'atlas francophone de Shadowrun.